Tactics to win more work
If you are seeking more ways to add work as a writer, there are a few different things you can do to refine your portfolio and appeal to a variety of clients.
Add Sections to your profile
Adding different sections to your portfolio makes it easy for clients to seek out the specific content they are looking for. Categorize these sections based on the different areas of expertise you have written about and add content accordingly.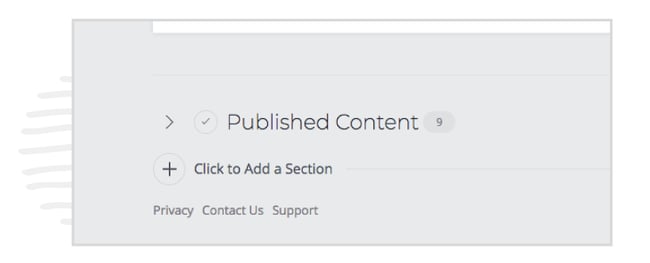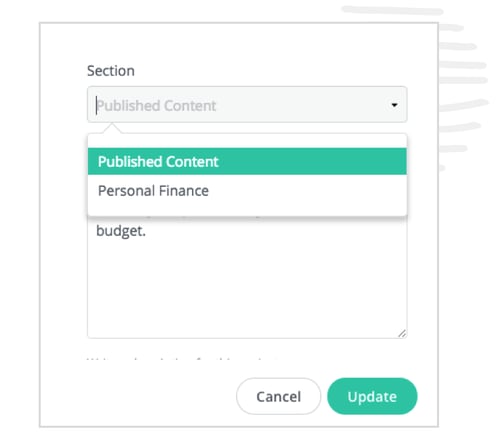 2. Curate your profile to each opportunity
Clients are looking for individuals that best relate to the company and assignment that is offered. Show your knowledge and skill set with each new opportunity by editing your bio and placing the relevant sections near the top of your page. This will let the client further understand why you are the perfect fit for the job and will help you win the opportunity.
3. Add Flair
Your portfolio is competing against the rest of the network. So, one good way to get noticed is to put your best pieces first. Make sure you're showing off the work that clients will likely look at, as well as any other information you think might lead to a conversation down the road. You may want to also think about attributing a consistent color scheme with your pictures, background photo, and professional photo. Check out a writer who has mastered this.
4. Specify, Specify Specify
Creating a niche portfolio with distinction to your exact specialties and produceable content is the best way in receiving a client match. If you are still in the beginning stages of using the platform, consider picking two or three areas that you can focus on and developing content that supports these industries.
As always, feel free to reach out to us for further guidance on anything ClearVoice related at support@clearvoice.com. We hope this helps!