Navigating and Understanding Teams
Adding a team to your ClearVoice account is a great way for multiple in-house users to reference the same group of talent. These teams can be freelancers that might be good for a specific campaign, writers that match a certain niche, or simply writers that you have worked well with in the platform. There are a number of associated benefits that will come from having your team of freelancers:
Sending pitch requests to a designated team
Internal organization of your talent (who is good for what)
Streamlined platform usage when dispatching assignments (send directly to a team)
Communication with freelancers on a group level
Setting up your Teams
You can get to Teams page in ClearVoice by selecting Manage > Teams from the menu on the left of the screen.
From the Manage Teams view, you have visibility to all Teams associated with your account. You can search for a team, and if you manage multiple Client brands, you can even filter down to specific clients or groups of clients.
If you already have teams setup, you can make any necessary changes on this page.
To create a new team, click Create Team in the Upper Right Hand Corner of the Manage Teams page.
A modal will appear to Create a new Team. Enter the name for your team in the field, and select Create.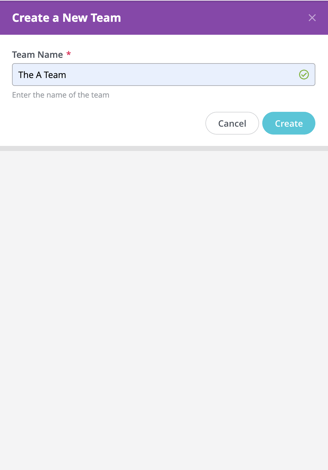 Next, you will see an option to Add Member. Select this and you will have a list of writers who are Active/Favorited in your Account, to add to your new team.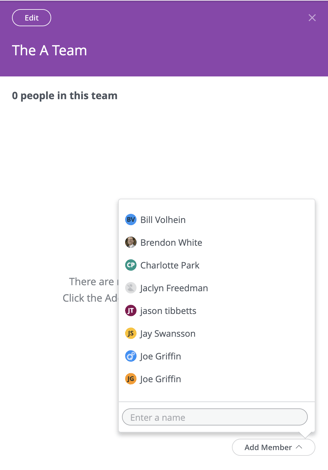 Teams are a great way to ensure your assignments are picked up by the network and hit on your desired deadlines.
If you have any questions on how you might want to utilize teams, feel free to reach out via the chat on this page. We'd be happy to help!