A curated portfolio example of a vetted writer in the ClearVoice Talent Network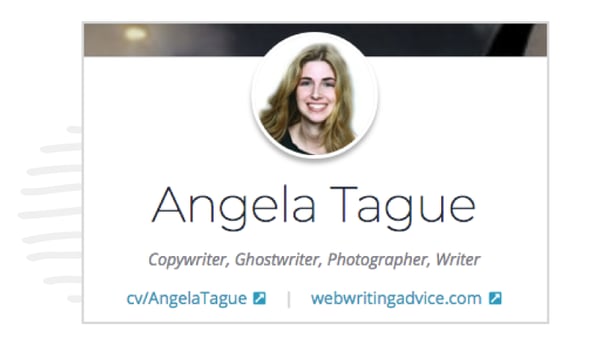 Meet Angela Tague: A freelancer from the University of Iowa who has been influential to the success of many brands including TIME, Club Traveler, and others. Angela has perfected the art of freelancing and has a knack for quality content.
However, great content is only the beginning. Winning clients and earning stake in opportunities becomes almost automatic with a perfectly curated CV. Angela Tague has got this down. Here are some key pointers from Angela's portfolio that anyone can apply to their own page:
1. Her tagline is concise and to the point

Angela starts it off well with a tagline that cuts right to the chase. She lets whoever is looking at her profile know exactly the kinds of content she produces right away. While quotes and fun phrases might personalize the page here, it also will be the very first thing a prospective client reads. Make sure they know what they are getting early!
2. Angela highlights 3 key biography factors
Angela talks about three useful pieces of information in her biography. She begins with the exact type of content she is focused in (SEO). Clients will look for specificity such as this to narrow down their search.
Second, she establishes a line of credibility that shows her qualified background as a writer. It is clear that she has the skill set needed to accomplish quality content from both of these points.
Last, Angela adds in a few simple things about herself to help the client understand who she is as a person. These three factors blend together to showcase exactly who Angela is and what she can do for others.
3. Her content is curated in sections that are easy to follow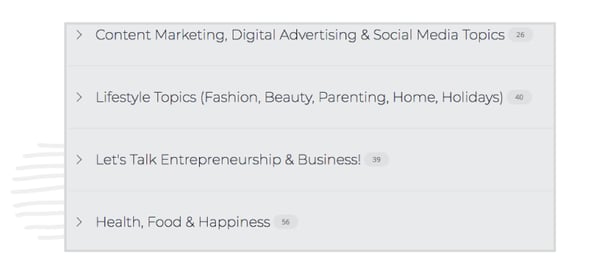 4. Angela has a picture associated with each piece of content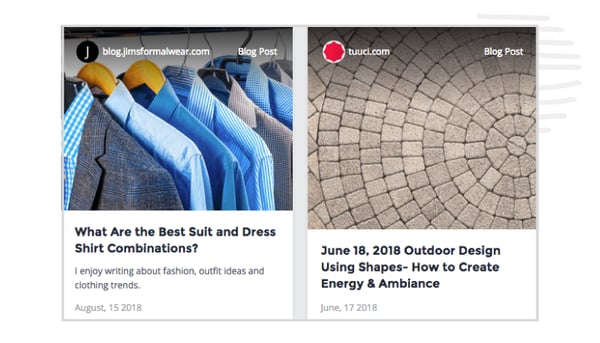 5. Each piece of content is detailed on Category, Role, Type, and Section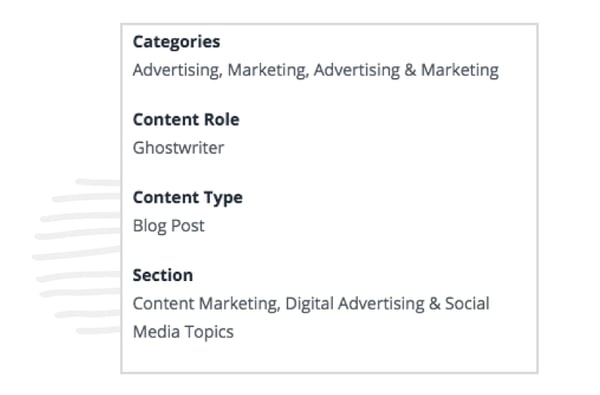 6. Angela has 3 niche Categories that her content reflects

Curating a CV like Angela's can be extremely helpful in winning more work along with optimizing your ClearVoice experience. Best of luck with your profile updates and always feel free to reach out at support@clearvoice.com.