Need to duplicate more than one assignment in one click of your mouse? You've come to the right place!
When creating a large volume of content marketing with ClearVoice, bulk duplicating assignments becomes a massive time saver. Whether you have templates that you need to create copies of, or recurring pieces that need to be created or updated at regular intervals, or something else, ClearVoice makes duplication of assignments easy.
Duplicating multiple assignments
1. Select Mange from the left menu, then Assignments.

2. When looking at your assignments, you will see check boxes to the left of each assignment name. Check the boxes next to the assignments you want to duplicate.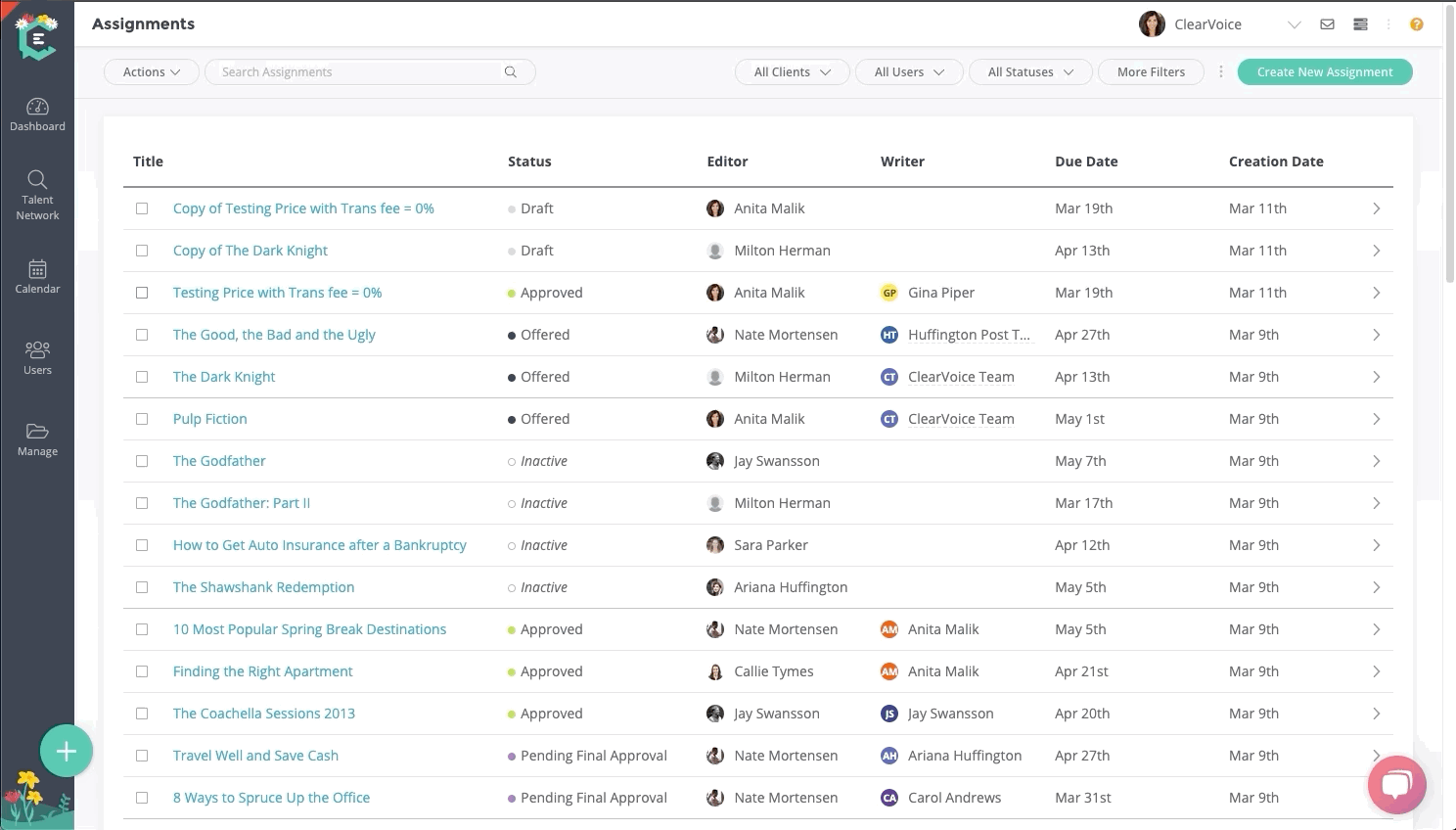 3. After you have multiple assignments selected, you can click on the View Selected button to reduce the list to just the assignments you have chosen. When you are viewing the selected assignments, you can then click View All to show the full list of assignments.
You can select any assignment as part of the group to duplicate, you can even go to another page if needed.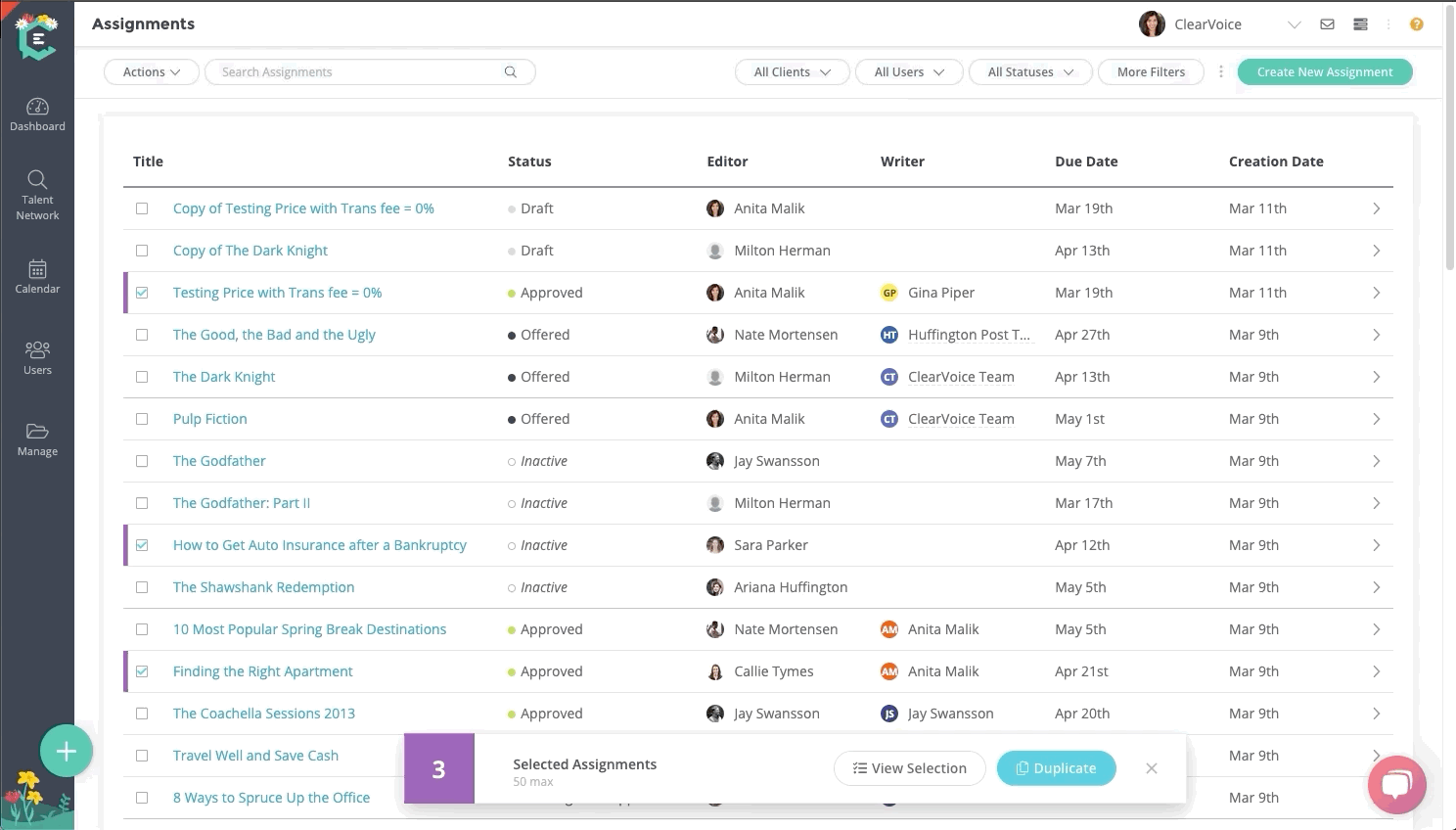 4. Once you have finished selecting the assignments to duplicate, select Duplicate. You should get a message saying your duplication was successful.

5. The next message will give you a link to view your duplicated assignments, or you can reload the page to show them.