Viewing, deciding, and turning your pitches into Assignments
Pitches Menu
Once writers send in their pitches, you can easily manage them by navigating to the Pitch Request page.
From the left navigation, click on Manage, then click on Pitches.
On this page you can toggle between (a) Requests - the pitch requests that you have sent out and (b) Pitches - content ideas from writers.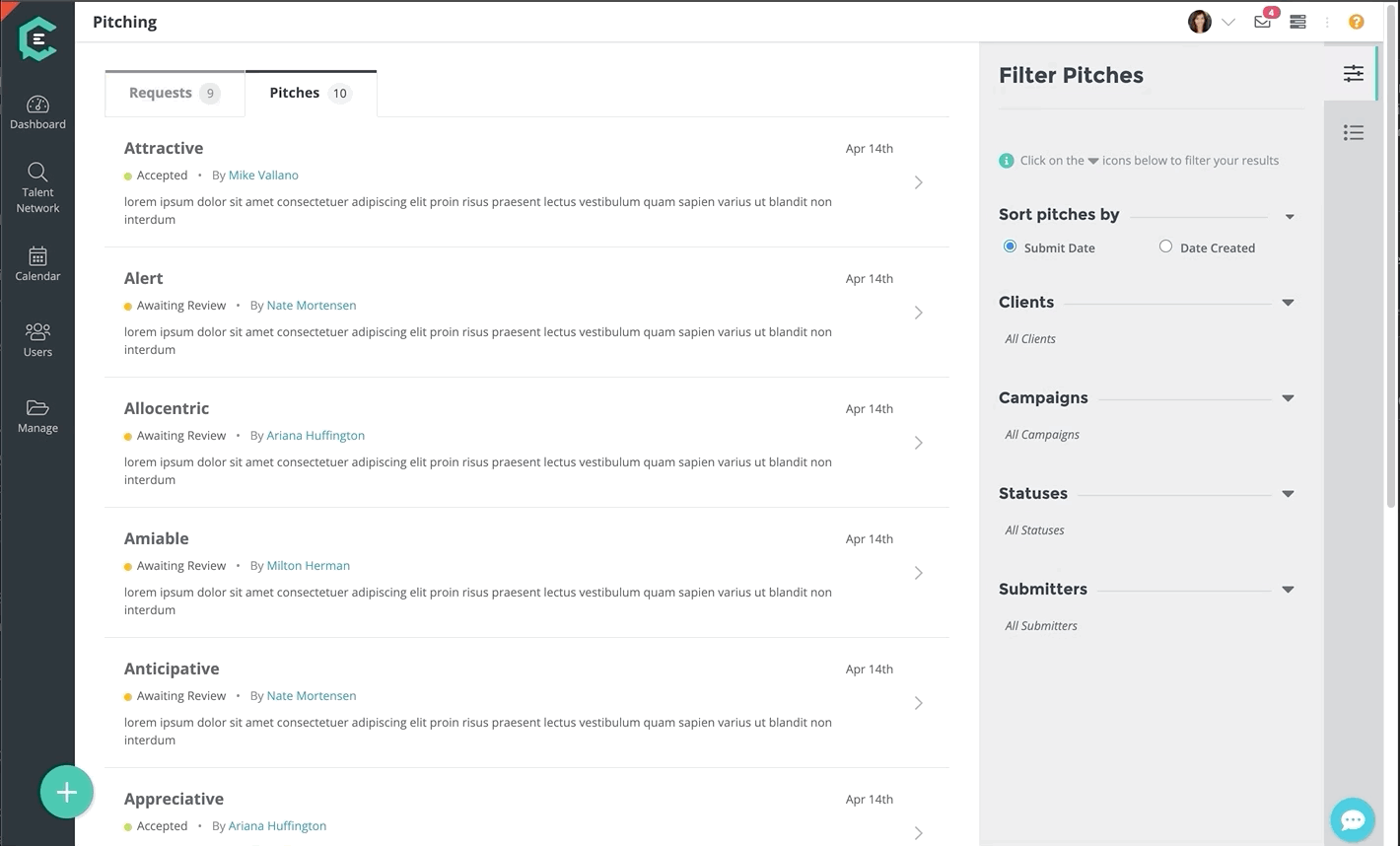 Note: As the end date of the Pitch Requests gets closer, the writers will be notified, letting them to submit a pitch ASAP!
Reviewing your Pitches
On the right of the page, you will see filters to better narrow down the list of received pitches.
Within the Pitches tab, you can click on a specific pitch from a writer and view the Pitch Details on the left and your original Pitch Request Details on the right.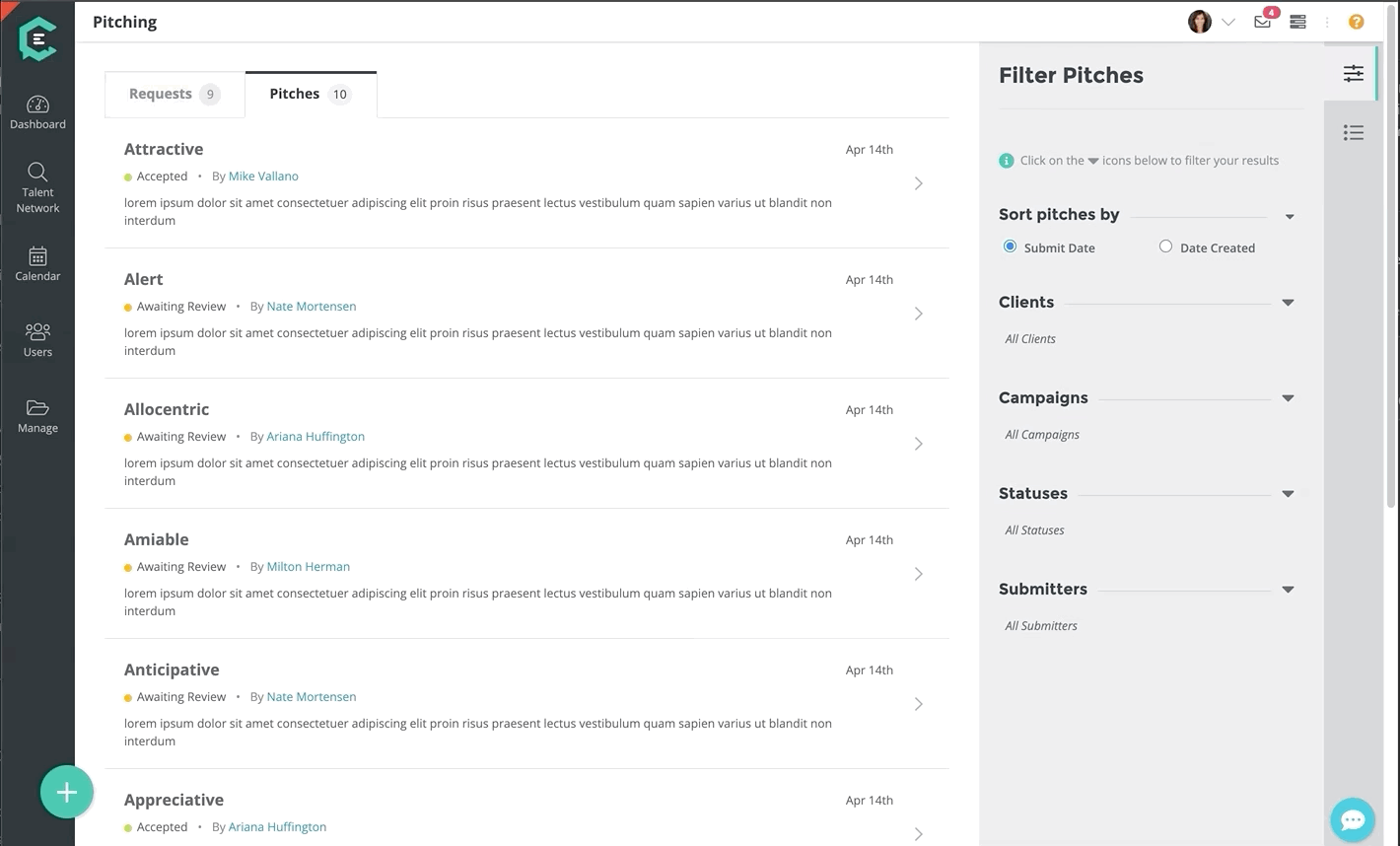 View Profile link under the name of the writer to see their past work.

The Messages tab will allow you to chat with the writer directly.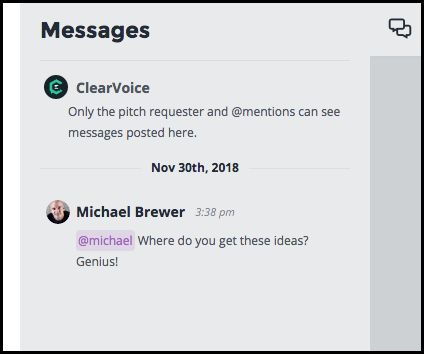 Approve or Decline the Pitch
Decline will let the writer know that you will not be moving forward with their pitch. At this point, you will have the opportunity to let the writer know why their pitch was not accepted.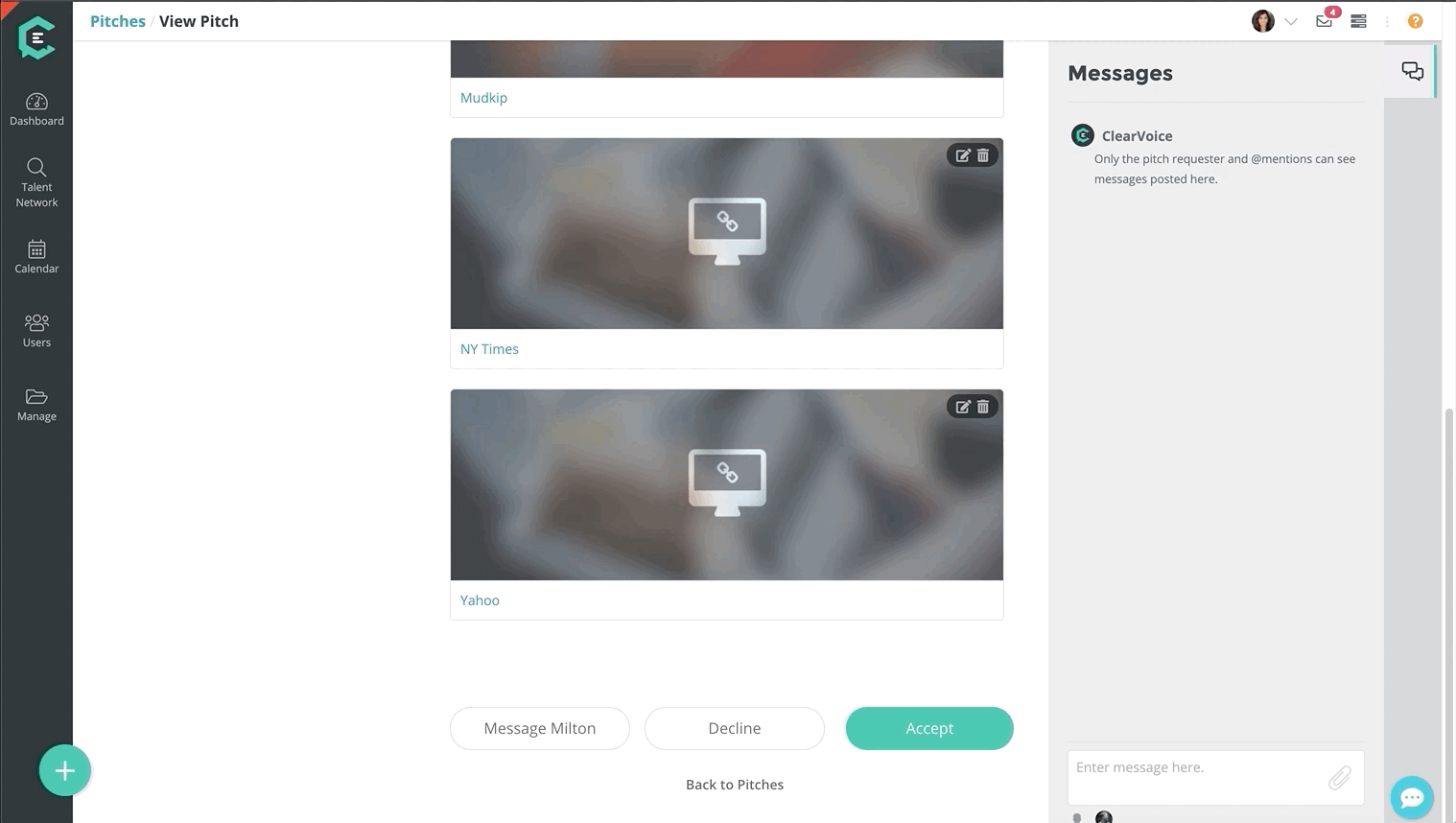 Note: You will lose access to this pitch once you decline it. Don't forget, you can always message the writer to ask them to modify their pitch.
Accept will turn the pitch request into a draft assignment, letting the writer know that you have decided to move forward with this pitch.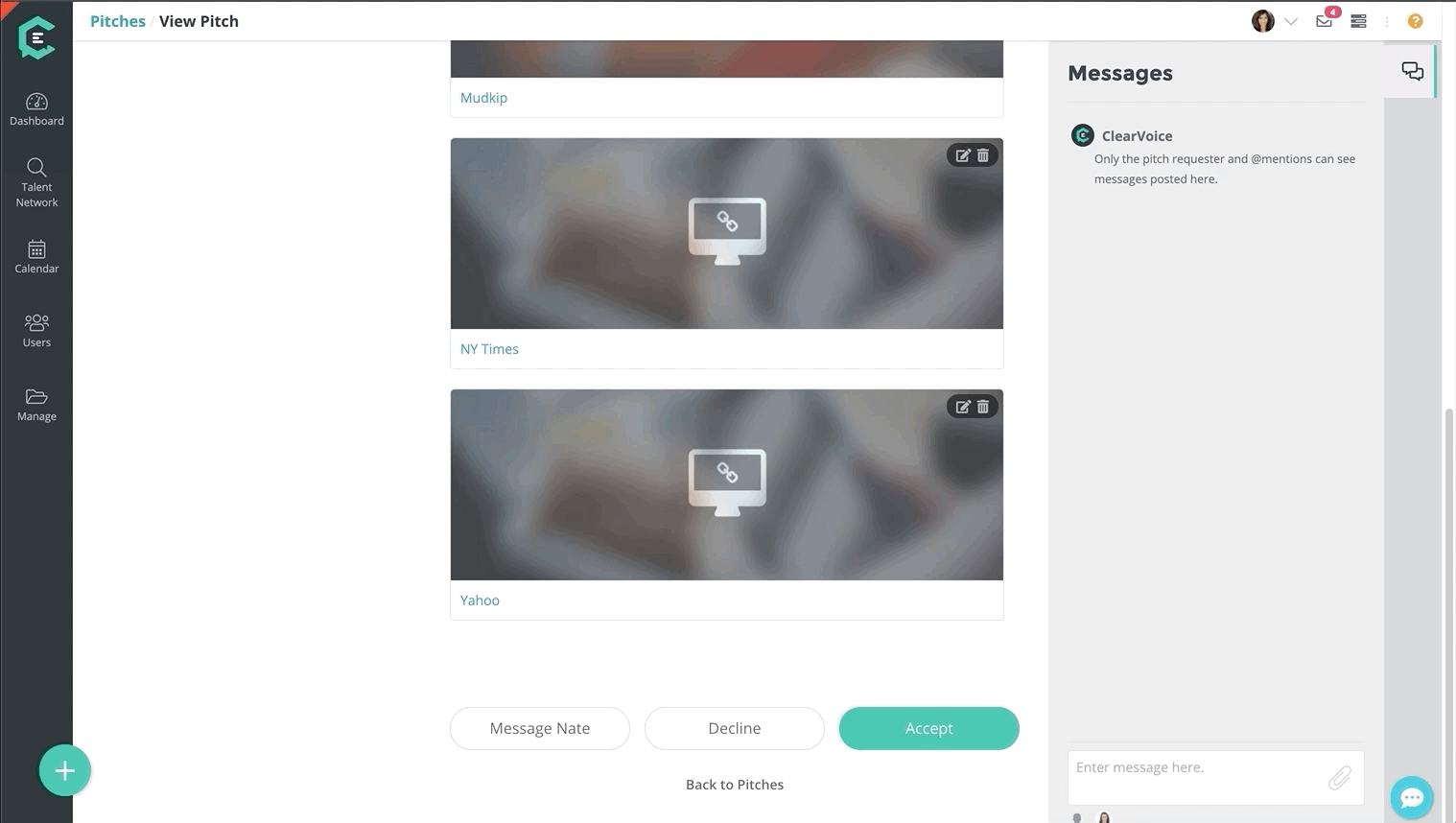 Final Steps- Draft & Send Assignment
Once you have accepted the pitch, you can navigate to the assignment by clicking View Assignment.
After clicking View Assignment, you can give additional details and officially send the assignment to the writer by clicking Send to [WRITER] at the bottom of the page.
If you have any questions, comments, or concerns, feel free to reach out to us using the live chat in the bottom right of your screen.