Learn more about our new features and see them in ClearVoice below
When adding a keyword, the search text is now cleared after hitting enter. Before, you would need to clear out the text after the new keyword was added, to add the next.
The messaging widget in your Dashboard will now show messages from the last 6 months. You can still view all of your messages by clicking on View All or on the Envelope in the top right corner of ClearVoice. We have also updated the widget titles to ensure users know what they are seeing.
If you have not received any messages in the last 6 months, you will see the below.
When using Bulk Duplication now, if you click on the link to View the Duplicated Assignments in the notification, it will show the entire list of assignments, with the duplicated assignments at the top.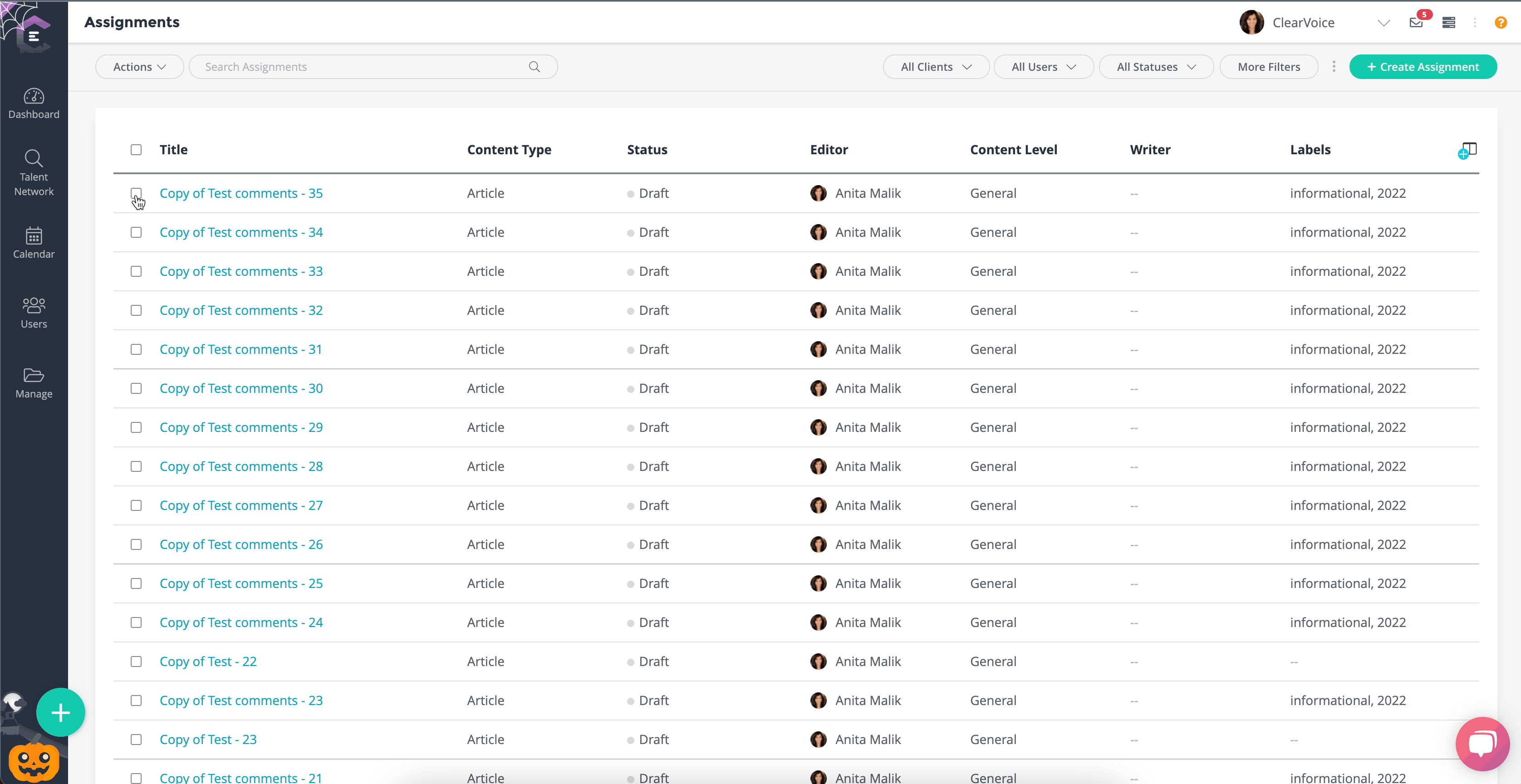 When duplicating assignments, you can now press the Enter key after typing in the number of duplicates, instead of having to click on the duplicate button.