Learn more about our new features and see them in ClearVoice below
You will now see when an assignment is Unapproved, and when an assignment is Approved via email in the Assignment Activity on the right hand side of your assignments.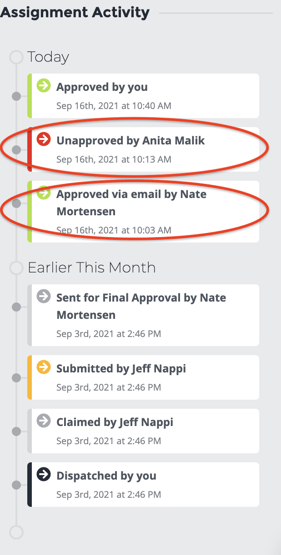 If a writer does not have a PayPal email entered on their profile, any assignments they are working on will not be able to be Approved, until they enter an email.
We have updated the labels on the inputs for writers when they are pitching. We noticed that the previous labels caused some questions during pitching, so we have changed them so they are hopefully more clear and give better direction to writers who are pitching. We hope this yields more accurate pitches and less need for clarification.