Two ways to find freelancers in the ClearVoice platform
There are two ways in the platform to find and attribute freelance talent to a specific assignment. Both ways will serve beneficial in finding the writer(s) best fit to work with you and your organization.
Option 1- Talent Matching
You can send out via our Talent Match algorithm, which matches the top 100 writers relative to your industry and assignment detail selections. From there, a group of writers will show interest and you'll be able to pick one suitable for the content at hand.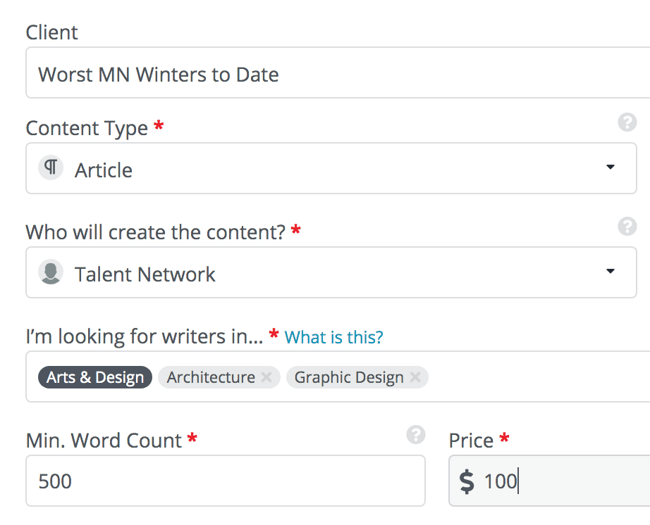 Benefits of a Talent Match Opportunity:
Seeking interested talent based on a specific assignment
Reviewing talent already interested in collaborating with you
Gathering relevant freelancers via our algorithm to your account
Saving time on Talent Network searching
Option 2- Searching the Talent Network
You can also seek writers out via our Talent Network, providing the ability to message freelancers within the directory and save users you'd like to work with on your content project.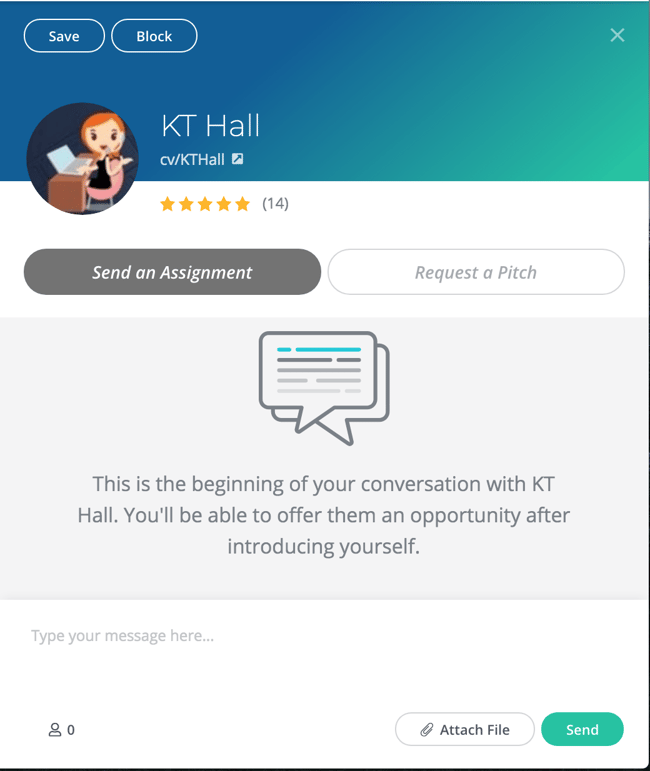 Benefits of Individual Talent Searching:
Great for niche and expertise writer searches
Individually introduce yourself and your brand to a writer
Negotiate further plans, content, and pricing
Ability to explore our vast network of potential writers
We would encourage utilizing both avenues in seeking out your perfect freelancer(s). Finding writers both individually in the Talent Network and sending out opportunities via the Talent Match algorithm will garnish the best combination of interested, quality, and ready freelancers for your brand.
Reach out to us in the chat below if you have any questions regarding talent sourcing, navigating the platform, or any other related questions. We'd be happy to help!