These are the five most important items to add to your portfolio to get matched with freelance jobs in the ClearVoice Talent Network.
"Tag" your Individual Pieces of Content
Tagging content helps your portfolio rise in rank above others when customers search the Talent Network for freelancers. You can further help enhance your ability to be seen by customers by tagging content that shows relevancy for specific industries. Sorting your content by category, role, and type will help your portfolio out greatly.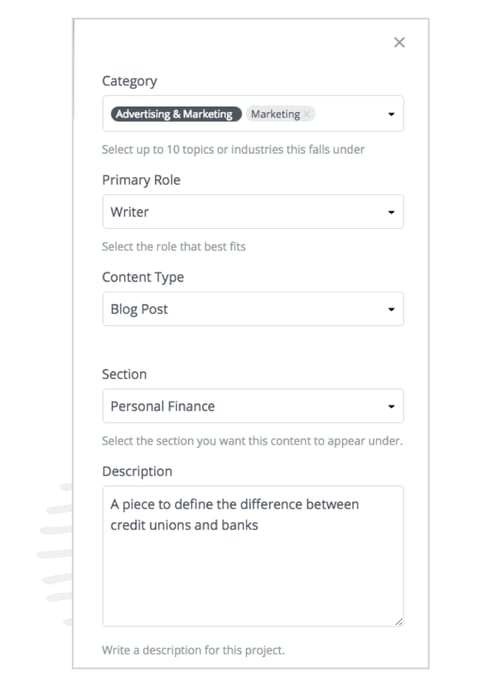 Specify your job Role(s), Categories and Content Types
These fields tell the world what you do. For example, you are a Writer who specializes in Finance and produces ebooks, blog posts, and website copy. If you've been accepted to our Talent Network, these fields also help us match you with open job opportunities.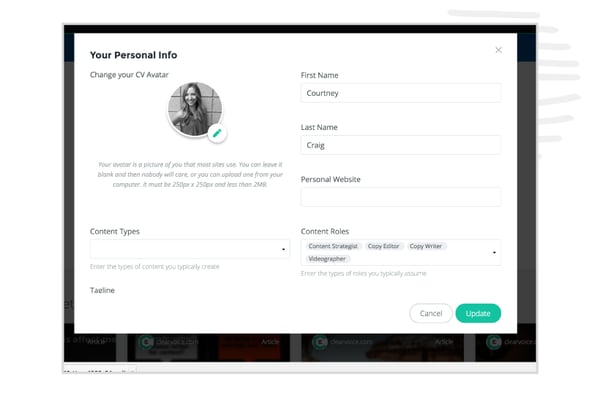 Create Sections and Organize your Work
Sections can be specialities, content types, publications, your top 10 ... really anything you can imagine to organize your content. Once you have sections created, your content will sort in chronological order. You can also star content to feature it at the top of a section.

Add context to your content and projects
Now you can add a description, the role you played, and type of content it is- to every project. This allows potential employers to view your work with more context. ie: What was the goal? Were you writer or editor?

Include Personal Branding
With portfolios, you can personalize a background image, bio, tagline, and the thumbnail associated with every piece of content. Add your social pages and website to give viewers more information.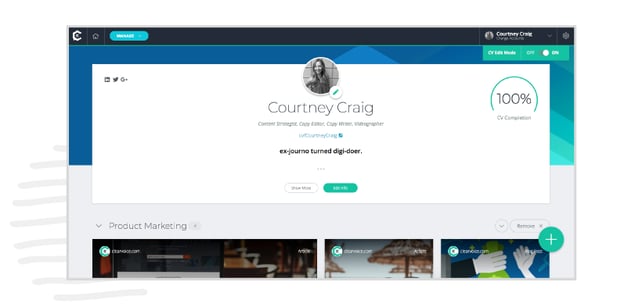 Tell us your location, languages, and education
We've added these fields to help you share even more about yourself. Some customers are looking for freelancers fluent in certain languages or based on geographic location.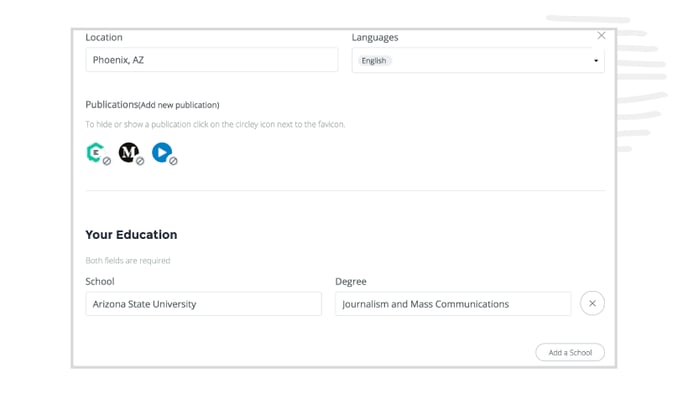 Let us know if you have any questions during the process of refining your portfolio by chatting with us below. We'd be happy to help!