Expectations surrounding account placement
Being added to an account by someone on the ClearVoice team is entirely different than that of a talent match opportunity, pitch request, or general assignment. When you are added to an account, this means that your CV has displayed unique characteristics that line up with the client account you have been paired with. This could be anything from your overall experience to your past works or particular expertise within an industry. Gaining access to an account comes with added benefits as well as a higher demand of responsibility.
Here is a quick snapshot with some of the features clients will see: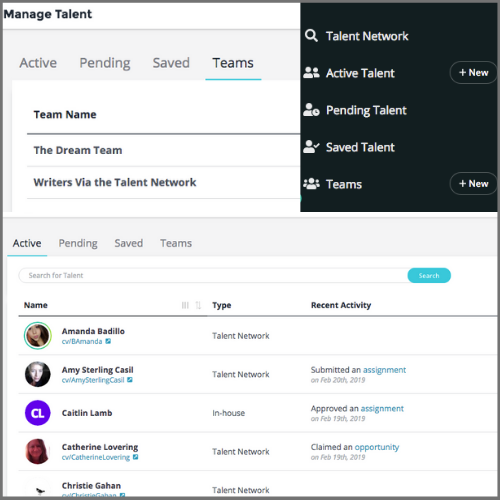 Benefits associated with account placement:
Many benefits come with your CV winning an account placement by our ClearVoice team. Some of these include:
Potential long-lasting relationships with clients
Work that directly matches your expertise
Consistent work with the same client (pending a job well done)
Added trust from the ClearVoice team
Some of your own strategy and pieces, writing on what you believe fits the client best
Responsibilities associated with account placement:
However, in quoting the greatest comic book legend of our time, "with great power comes great responsibility" (RIP, Stan). Being added to an account holds the following expectations:
Regularly checking up on the platform
Potential tight deadlines or quick turnarounds
High level of communication with the editors and clients themselves
Patience within the account, as content plans are made and executed
Should you have the option to be added to an account, you will be notified via email by someone on our ClearVoice team. This will entail who the client will be, what is expected of the client, potential budgets and assignment details, and more. You will likely be asked to pitch yourself in a response that shows why you might be a good fit for the account.
If you are contacted in the future regarding a potential account placement, any and all questions are encouraged. This is another way ClearVoice has managed to align relevant writers and clients together, expanding your freelancer network as a business and adding to your portfolio, experience, and bank account.
Always feel free to reach out to our team at the chat below. We would be happy to help!